Keeping Ceiling Panels Intact
with 1" and 2" ARC-100 Retention Clip and our Dual SofTouch Clip
We keep ceiling panels in place, intact and looking as attractive as the day they were installed.
The ARC Keep Clip™Family In Action
1" and 2" ARC-100 Retention Clip and our new Dual SofTouch Clip
The ARC Keep Clip™ offers a cost effective solution for keeping commercial ceiling tiles in place under real world adversity. Our Keep Clip™ absorbs accidental impact, then springs the tile back in place.
This grid/tile accessory permits easy access to the plenum from anywhere in the field, and controls panel flutter with vestibules and outdoor installations.
The Keep Clip™ is available from your OEM ceiling tile supplier/manufacturer. All our products are manufactured in the USA under ISO-9001 standards and RoHS directives.
All of our products are made in the USA!
We service architects, contractors, OEM and ceiling tile manufacturers and those that service the retail store display industry.
All of this is backed by over 60 years of metal fabricating experience and manufactured under ISO-9001 standards and RoHS directives.
Manufacturer of Ceiling and Wall Accessories Since 1984
We manufacture a line of ceiling grid attachable spring clips to hold ceiling tiles in place while allowing plenum access and our new sofTouch model which is designed to increase ceiling grid strength when hanging heavy display objects beneath the grid.
Installation examples:
gymnasiums
auditoriums
schools
server rooms
banquet halls
offices
retail spaces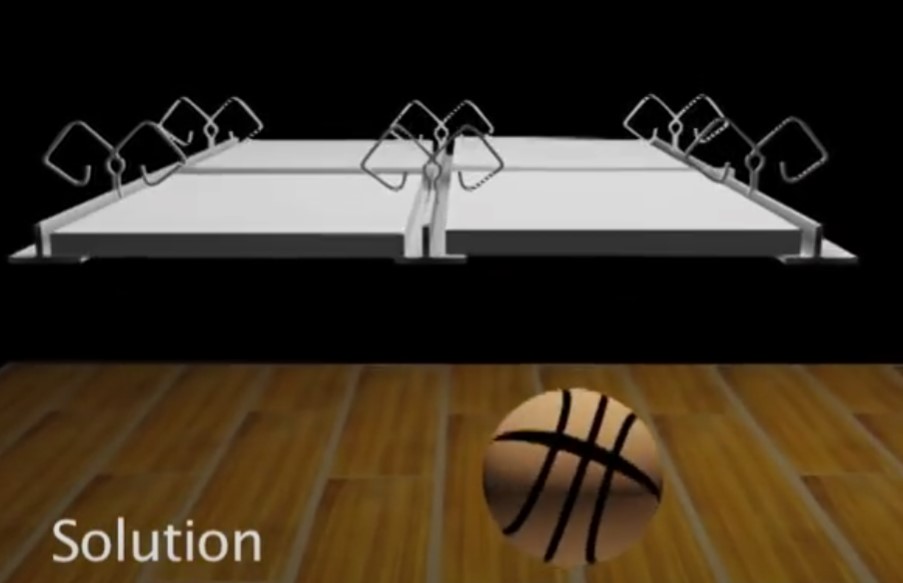 Our new unique dual feature grid accessory providing both flexible ceiling tile control and a movable grid hanger with easy horizontal positioning providing extra grid support as needed for pop displays, decorations, signage, or even hanging plants. The "dual sofTouch" does not grip the grid face which allows easy snap on installation on the grid bulb and for other vendors grid face hangers to mount directly under the "dual sofTouch" or anywhere support is needed.
The design of this Keep Clip™ provides an extreme grip on grid. It is achieved by a hardened steel tab on each side of the grid which contact under the bulb. The two corners of said tabs are rounded to allow easy horizontal movement when floor display or hanging items must be moved.